Peer Pressure
WebQuest
Introduction:
Peer pressure can cause people stress that may interfere with how they go about their day and perform emotionally in school and in academics. It may alter the choices a students makes on who they are friends with, what type of attitude they have, how they talk and act as a person as well as effecting school work and or their health. To learn more about peer pressure, its effect on students and ways to avoid it or deal with it, complete the following task.
Task:
Have you ever heard of peer pressure? Maybe you know what peer pressure is, maybe even been in a peer pressure situation before? Well, now you are about to learn all about peer pressure and help teach it to other students.
You are a team of volunteers specially requested by the head teacher of the schools guidance class. Your mission is to help teach students about peer pressure through sharing your research and performing peer pressure skits. You will need to find out as much as you can about peer pressure to answer 5 questions using the sites listed below. Please summarize the answers into a good definition to share with the students. The time frame for this mission is one week. So group up, research and practice your skits!
1. What is peer pressure?
2. Why do people give into peer pressure?
3. Is all peer pressure negative? Explain.
4. What are some techniques noted to avoid peer pressure situations?
5. Does peer pressure effect specific age groups, cultures or genders?
After answering the questions, discuss with your group a scene you would like to create to perform a skit teaching the students about the seriousness of peer pressure, ways to avoid it and examples of what common topics peer pressure can involve.
Your team will perform the skit in front of other students using as much emotions, detail and energy as possible. Feel free to use props and costumes. Remember you are volunteers coming into the school to help students deal with difficult situations of peer pressure. Cover the five questions in your skits, take this task serious and have fun doing it. The students are counting on you.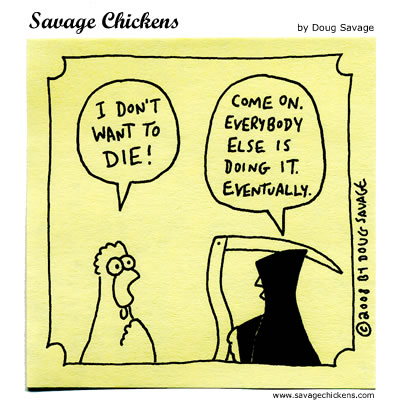 Resources:
This site is set up for kids with the help of kids. It has great information on many of the topics dealing with peer pressure. It allows students to look over the page, go back to the top and click on the specific topic they want to further research. Very kid friendly.
http://www.cyh.com/HealthTopics/HealthTopicDetailsKids.aspx?p=335&np=286&id=1822
This site is a great easy to search through site for kids.
http://kidshealth.org/kid/feeling/friend/peer_pressure.html
This site has many sub categories to search through specific topics regarding peer pressures.
http://www.supercamp.com/links/peer-pressure-lessons-------------------------------.html
This site is based more on parents helping children with peer pressure. It gives great examples and question/answer section.
http://bottomlinesecrets.com/blpnet/article.html?article_id=7297
This link is for teens to find answers to their questions about peer pressure. It also gives other links to click on for specific topics with in peer pressure issues.
http://teenadvice.about.com/library/weekly/qanda/blpeerpressure.htm
Video on Peer Pressure
Process:
1. Get into the groups your teacher assigned you to work in.
2. Each group should answer all five questions through careful use and research of the sites provided.
3. After answering your questions, go over your research with your group to be sure everyone agrees and understands the answers.
4. Prepare a short summary on how your group defines peer pressure. A group member will read it to the audience before performing the skit, to give them a clear understanding of peer pressure.
5. As a group discuss what scene, topic and out come you would like to use as a skit to perform to the students. Example, if it is peer pressure on drug use, you may prepare a quick skit of one class mate pushing drugs onto another class mate and showing what options you have in this situation. Try to have your skit clear about 5 minutes for each skit, acting out emotions that student may have, (confused, hurt, scared) and acting out the solutions you have learned to deal with this type of situation. Be creative with this part of your task. You may act out several options, stating at the end which your group finds the best , or letting your audience pick which seems to be the best option to deal with the peer pressure in that particular skit. Its your skit and your project, use the group as a team to be creative and original.
Schedule:
Thrursday (Today): Get into your groups, read and discuss the five questions and begin researching for answers. Communicate using Moodle - I will set up groups in the Cyberday section for you to talk to your group members.
Monday: Finish up with answering questions and researching the topic. Discuss answers in your group and begin discussing skit topic ideas.
Tuesday: Continue research for skit information if necessary. Write out your skits. Try to finalize on parts and details of the skits. Communicate using Moodle - I will set up groups in the Cyberday section for you to talk to your group members.
Wednesday Practice skits and finalize details, parts, props, costumes.
Friday: Open the performance with a summary of peer pressure. Perform skits, try to leave time to answer questions from the students.
Conclusion:
After completing this web quest research and task, you should have a better understanding of what peer pressure is, what stress it can cause, what unlimited topics it can be in regards to, what ages it may effect and ways to avoid it. Practicing some of the research and skits preformed with the web quest can give you the knowledge and tools to help deal with a peer pressure situation. I hope you will also see that peer pressure can happen to you as well as many people of different ages, gender and race.
This study should help give resources to use, if you ever find yourself in a situation you are questioning. Remember, there are always other people such as, guidance, teachers, parents, friends and family that can help with questions or concerns you may have. Do not feel that you have to face peer pressure issues completely on your own.
Rubric:
Here is the rubric you will be marked on. It's a good idea to look it over to help you prepare.